Times Five - Winter
A quintet of delicious winter vodkas liqueurs.
A quintet of vodka liqueurs that truly celebrate the English winter that are perfect for sipping deep into the long winter nights. Spiced Honey, warming and intensely satisfying can be enjoyed with cream & nutmeg. Damson is stunning served with prosecco or champagne. Nothing beats our Hazelnut vodka in your favourite hot chocolate next to a roaring log fire. No Christmas day is complete without a Bloody Mary to kick off festivities - our chilli vodka will certainly do that! Finally, Quince, subtle yet complex with a fruity aroma. Try on ice to compliment a cheese board or combined with crushed ice, gomme, lemon & thyme for the most refreshing cocktail ever!
Presentation box includes five 4cl bottles:
Spiced honey, Damson, Hazelnut & Quince 24% Vol.
Chilli 37.5% Vol.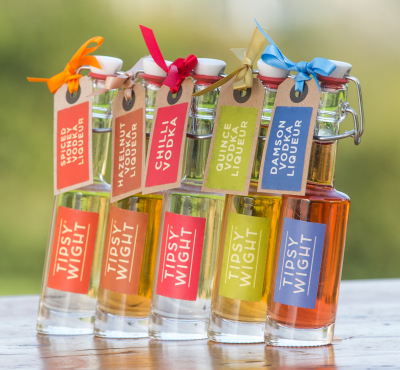 We produce our flavours seasonally in small batches meaning that very occasionally a flavour may be out of stock. Should this occur we will substitute with the closest flavour to the unavailable one and promise that it will be as equally delicious!