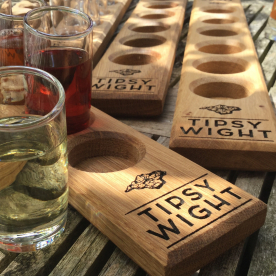 Oak serving paddles now available!
Date Posted: 13 June 2017
Categories: Shot Glass Serving Paddles
We are delighted to have these beautifully crafted oak serving paddles to compliment our wonky shot glasses!Hand made on the Isle of Wight, these paddles are the perfect way to serve Tipsy Wight® tipples!Serving paddles
The Isle of Wight County Show!!
Date Posted: 6 June 2017
Categories:
We are going to be at the Isle of Wight County Show at Northwood Show Ground, Sunday 25th June. We will be in the foodhall, so come over to taste our latest flavours and see all our lovely gifts xx