We are delighted to have been awarded a second Two Star Great Taste Award from the Guild of Fine Foods for our Tipsy Wight Crabapple Vodka Liqueur.
The judges described it as "a glorious deep apple brandy shade, burnished gold. The aroma is delightful, with a Cognac elegance alongside apple notes. There is a baked apple note alongside tannicity from the skins. The burnt caramel notes give a hint of Tarte Tatin, yet producing a clean, dry finish. Unique, deeply aromatic and fascinating, pure, elegant sipping pleasure. A sublime masterpiece."
Now available in 40ml, 200ml and by popular demand for 2022, in large 500ml bottles.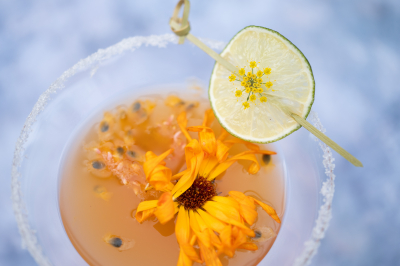 for serving suggestions go to our cocktail page