Tipsy Wight Crabapple Vodka Liqueur bottling day
Date Posted: 12 November 2019
Categories: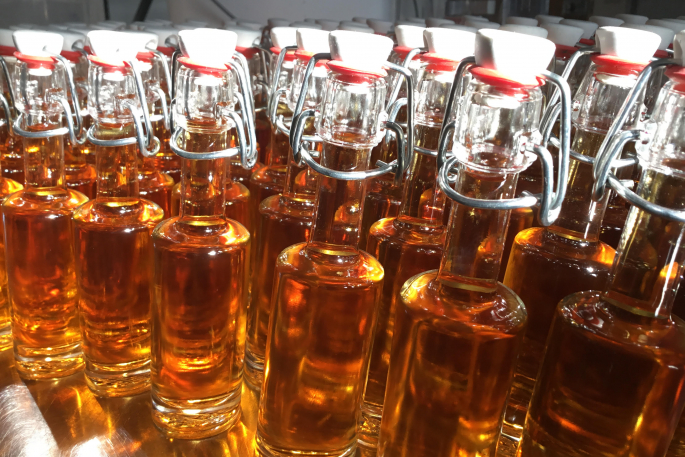 We have just bottled this year's award winning Tipsy Wight® Crabapple Vodka Liqueur and it is amazing. Such a beautiful golden colour reflected in the morning sunshine. Look out for two brand new flavours being launched over the next two weeks. Exciting!