Times Five - Wild & Hot!
A quirky quintet of wild and hot flavours foraged or grown here on the Isle of Wight!
A collection of some of our quirkiest and most interesting vodkas made from all the wild and hot things we forage for or grow on our Victorian farm, here on the Isle of Wight. A perfect gift for those beautiful friends who don't quite fit the jelly mould, but constantly surprise and delight us - this is for them!
Wild Mint & Cucumber so refreshing with soda or tonic and extra mint and sliced cucumber!
Punchy Horseradish & Beetroot which is surprisingly delicious with carrot juice. A great aquavit between courses or accompaniment to smoked salmon bellinis!
Two flavours not for the faint hearted....Wild Garlic for a unique twist in a Bloody Mary with or without our fiery Chilli Vodka!
Finally our Beech Leaf which is made using young tender beech tree leaves that unfurl in the spring over the bluebells. Rather like a brandy, smooth, warming and hugely popular.
.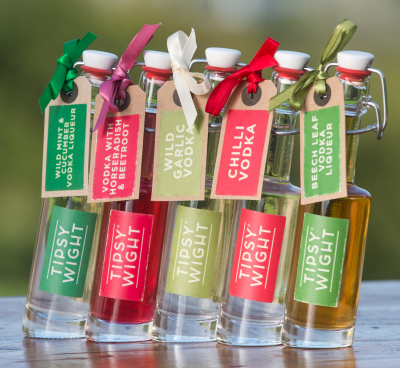 We produce our flavours seasonally in small batches meaning that very occasionally a flavour may be out of stock. Should this occur we will substitute with the closest flavour to the unavailable one and promise that it will be as equally delicious!